Media
Weyward Podcast: ​Hybrid Moments feat. Jonathan Pageau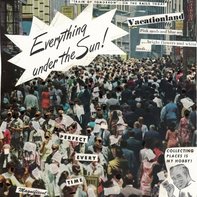 ---
Climacus Conference - 2017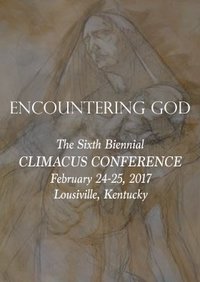 I was grateful to participate in the Climacus Conference in Kentucky. I presented two talks which link into each other. The talks have been made available on Ancient Faith Radio and I have made version with images on youtube.
1. Encountering God in Stories
​
This talk explores the patterns of meaning in stories, especially at the descent into the underworld, and how they all ultimately point to Christ.
​
2. Divine Patterns in St-Gregory of Nyssa's Life of Moses
​
In this talk I discuss how the vision of Moses ascending the mountain as described by St-Gregory of Nyssa is set as a pattern for our lives but also as a map for iconography and other traditional forms. Make sure to look at the attached images to get a full sense of what I am talking about.
---
Discussions with Jordan Peterson
| | |
| --- | --- |
| | This is the first part of an interview with Dr.Jordan Peterson, prof. at Univ. of Toronto on the question of Traditions and things that do not fit in usual categories. We cover art and symbolic understanding of dragons and the margin. |
| | |
| --- | --- |
| | The second part of the interview focuses on specific symbolism of the frog. In it we talk about the strange appearance of synchronicity regarding the Pepe the frog meme and its function in popular culture. |
Resurrection of Logos was an event that was put together by the Orthodox Christian Fellowship at University of Toronto in Feb. 2017. There were 4 speakers. I am posting my presentation here, but all the talks and the Q&A are available on

this video list.

​This is a talk on Religious Symbolism and Sacred Art given at King's University College (London, Ontario) in February 2015 .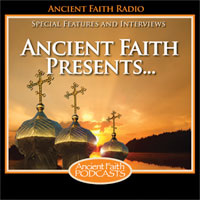 Here is an interview on icon carving done for Ancient Faith Presents. It is 11 minutes long.
Orthodox Carving
---
---
Writings
You will find here an organized list and links for my writings organized by subject, which were mostly done for the
Orthodox Arts Journal.
Au bas de la page, vous trouverez aussi mes articles traduits en Français, gracieuseté de
Iconophile
.
The Recovery of the Arts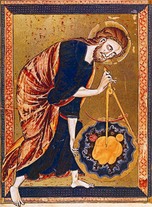 ---
Traditional Cosmology and Liturgical Art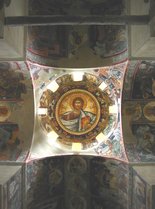 ---
The Meaning of Liturgical Art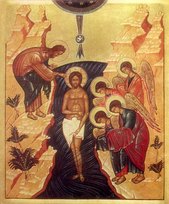 ---
General Symbolism in Iconography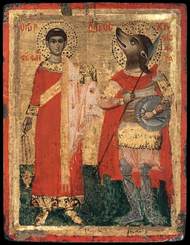 ---
The Left and Right Side in Christian Art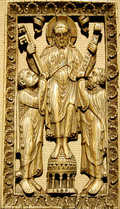 ---
My Work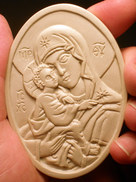 ---
The Best of Traditional Liturgical Art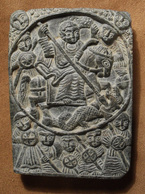 ---
Contemporary Liturgical Artists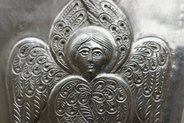 ---
Reviews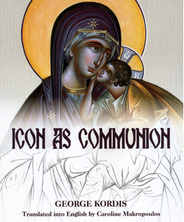 ---
Articles en Français

---